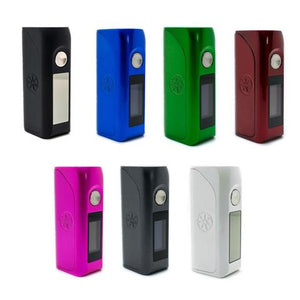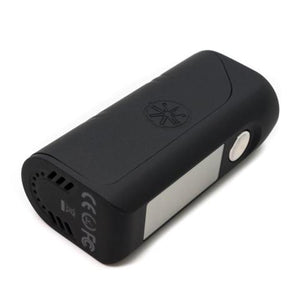 Asmodus Colossal 80W
The asMODus Colossal is a 80W box mod that will blow your mind! Don't let the name fool you now, this mod is small, yet powerful. This petite mod is touch screen ready and is sure to impress and be the perfect on-the-go mod.The Colossal is presented in a tiny form factor that is most definitely not tiny in features. The Colossal 80w has an innovative touch screen that has new and improved features: it is the first mod that can unlock with 3 quick touches of the screen, as well as the well-known "slide down to unlock", and now can even slide the mode on the top from side to side will cycle through the firing modes. The following fire modes are available: Power, Temp, Curve, TCR, and TFR. Once within a firing mode, holding the mode allows you the adjust further.The Colossal is powered by the GX-80HUT-V2 chip that provides a power output of 5.0 - 80.0 watts while using power mode and 5.0 - 60.0 watts in temperature control mode. The Colossal supports TCR and TFR with a multitude of wire types.

The innovation does not stop there. The Colossal also utilizes an asMODus developed "battery safe connection" on the positive battery port which provides a safer, more secure connection by encasing the port with a plastic rim which forces the battery to stay in place. Worrying about disconnecting batteries are a thing of the past! A USB port (for firmware updating) has been implemented as well to ensure that your mod is always up to date. We do not recommend charging via the micro USB port.
Product Specifications:

Dimensions: 76mm x 25mm x 40mm
Powered by the GX 80 HUT v2 chip
Requires an 18650 sized battery (not included)
Acceptable resistance range: 0.1 - 3.0 ohm
Output power range: (power mode): 5.0 - 80.0 watts
Output power range (temperature control mode): 5.0 - 60.0 watts
Maximum power output: 7.5 volts
Maximum output current: 35.0 vamps
Input voltage range: 3.2 - 4.2 volts
Working current of the display screen: 25mA
Standby working current: <350uA
Firing cut off timer: 10 seconds
Standby time 18 secondsWork efficiency: 94%
Positive contact protector