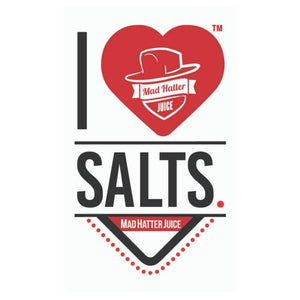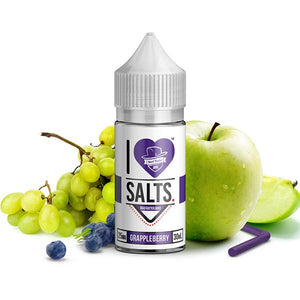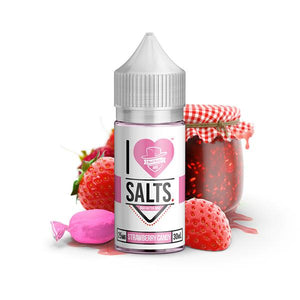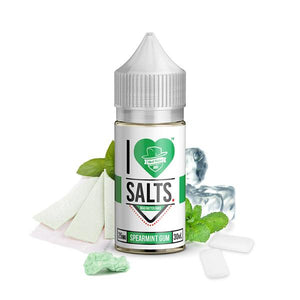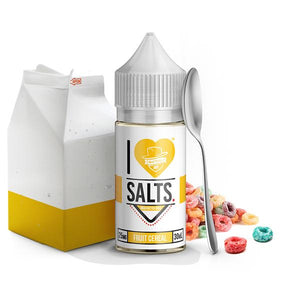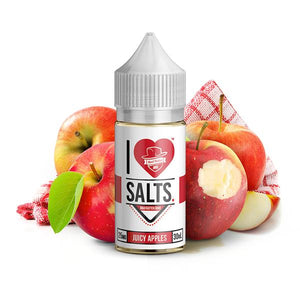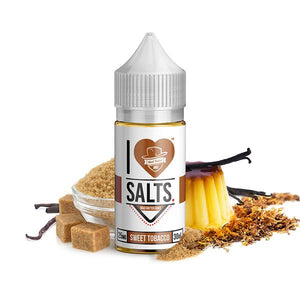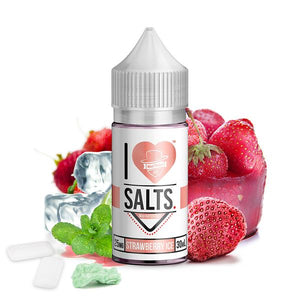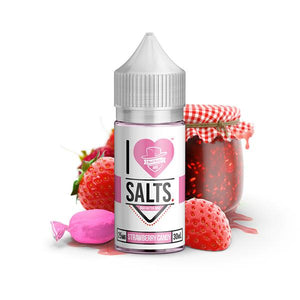 I Love Salts
Grappleberry - Some flavors just go well together. Blueberry, apple, and grape combine for a luscious burst of fruit flavor that unfurls its complexity with each vape hit. Enjoy the smoother experience of salt nicotine alongside this heavenly blend of your favorite fruits -- and reach new heights of tangy sweetness as you're enticed by one zesty flavor profile after another.
Strawberry Candy - Are you the kind of person that picks out the pink and red candy and discards the rest? Yeah, this mouth-watering Strawberry Candy flavor is for you. Satisfy your sweet tooth with this fruity treat, available in both 25mg and 50mg nicotine concentrations. Best of all, the salt nicotine format keeps this delicious flavor of e-liquid effective and simple to use.
Spearmint Gum - It's like getting in your car and turning on the air conditioner on a scorching hot day. That first blast of refreshment is euphoric -- and we've distilled that essence into our new Spearmint Gum salt nicotine flavor. If you like to keep things simple, fresh, and cool, this is the flavor for you. Paired with the already smoother feel of salt nicotine, this arctic blast will keep you feeling breezy all day long.
Fruit Cereal - What's the best part of having a big bowl of fruity cereal? Drinking the delicious, sugary milk at the end, of course! Now take that yummy experience and imagine transferring it to your vape… oh yeah, it's as good as it sounds. Packed with lip-smacking flavor that makes you want to go back again and again, our Fruit Cereal salt nicotine flavor is proving to be one of our most popular.
Juicy Apples - Few pleasures in life are quite like biting into a crisp apple and having those succulent juices explode with fruity flavor. We've recreated that feeling with our Juicy Apples salt nicotine e-liquid, available in 25mg or 50mg nicotine concentration. It's sweet and tangy without being syrupy or cloying, and if you love the luxurious feeling of taking that first bite of apple, you're going to love this vape juice.
Sweet Tobacco - Tobacco has been used by humans for over 2,000 years -- it's a classic flavor, and we're proud to now offer Sweet Tobacco as a salt nicotine e-liquid variety. Our sweet tobacco flavor is rich and complex, blending the smooth nuttiness of earthy tobacco with a hint of sweetness that keeps the taste from ever being bitter. Tobacco lovers, rejoice: this is the flavor you've been searching for.