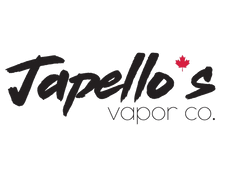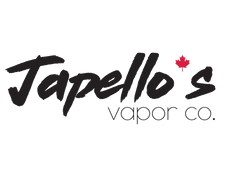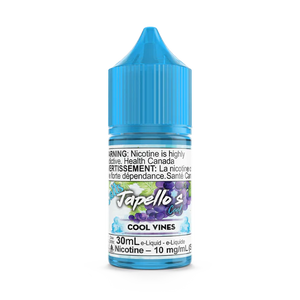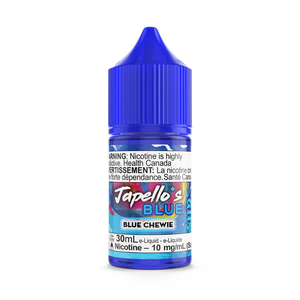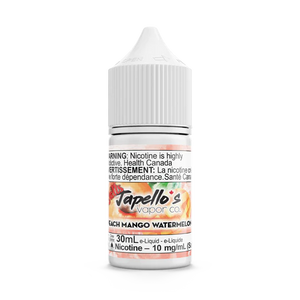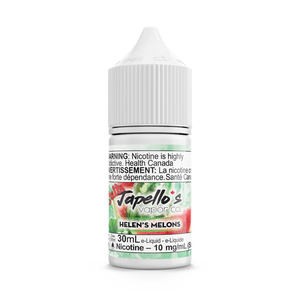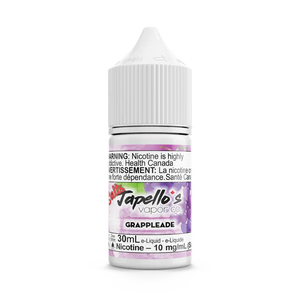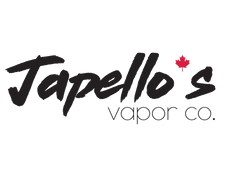 Japello's Salt Nic
Blue Chewie: A Sweet Treat, Blue Razz Gummy Bear.
Twisted Berries: Japello's Signature Berry Blend
Peach watermelon Mango: A Delicious combination of Peaches, Juicy Mango & Watermelon
Helon's Melons: Japello's #1 Selling Flavour. A Sweet Watermelon Candy.
Cherry's Berries: Fresh Ripe Cherries Blended with Sweet Red Berries.
Grappleade: A Sweet And Tangy Grape, Apple Lemonade!
Lush: Watermelon Bubblegum
Mint: Mint
Cool Peach: A Cool Sweet Fuzzy Peach Candy.
Cool Vines: A Cool Juicy Grape Vape.