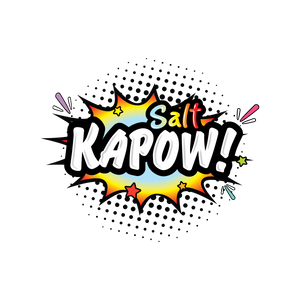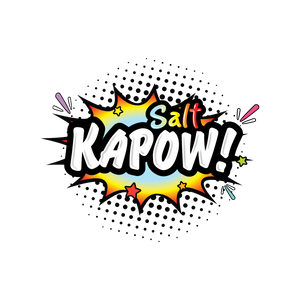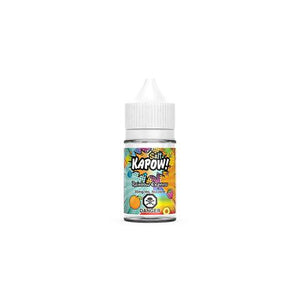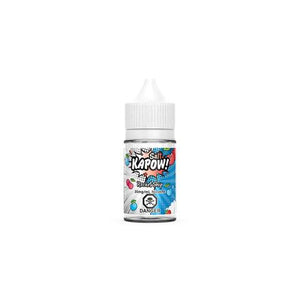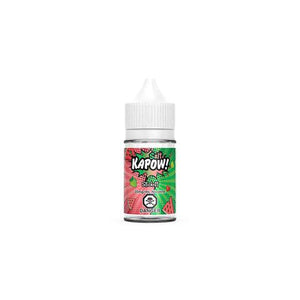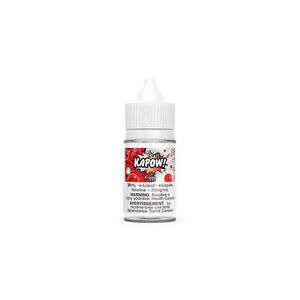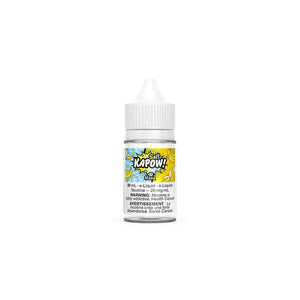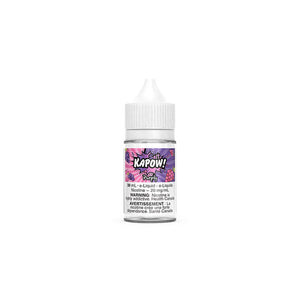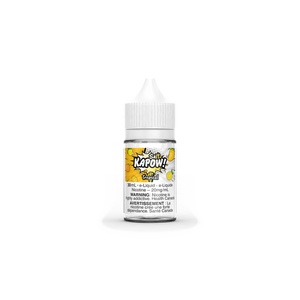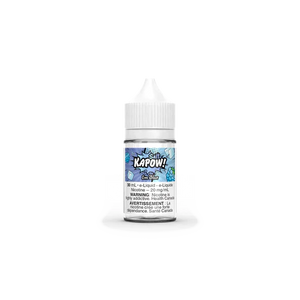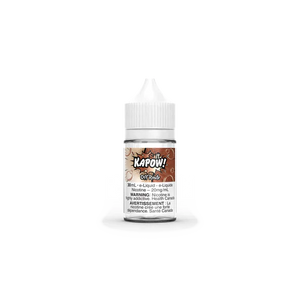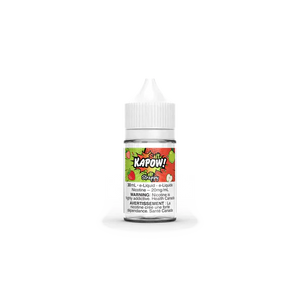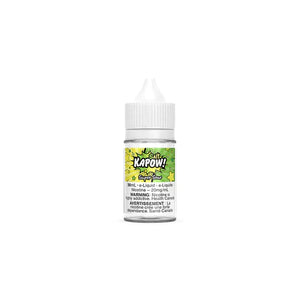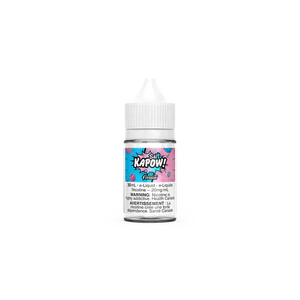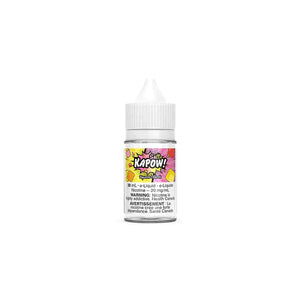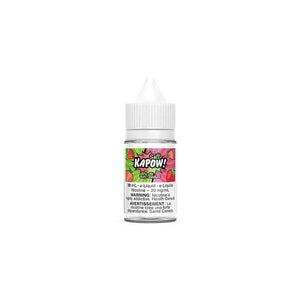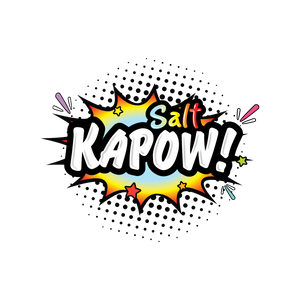 KAPOW Salts
BELTS - Belts by Kapow features a mouth-watering blend of chewy, succulent strawberries that will leave you wanting more. But that's not all - added is a delightful twist to this classic flavour by infusing it with a tangy and zesty sour finish.
CLOUDY (FLOSSIN) - We'll give you a hint. It's sweet, fluffy, puffy, sticky, goodness, and not quite something you can make at home! This versions packed with raspberry and strawberry goodness for a Kaboom level of flavour!
RAINBOW - All aboard on a tropical flavour adventure resembling your favorite frozen rainbow delicacy! A cool exhale swirled up with a splash of raspberry, pineapple, orange, lime and a splash of cream whipped up in the perfect Zap of flavour.
ROCKET SHIP- Prepare for lift off with your favourite red white and blue frozen rocket delight! Chilled to perfection with a splashingly cool exhale. Notes of cherry and blue raspberry will Zooom you into outer space!
STICK IT - You won't want to stick this one on the underside of your desk! Stick it to your tastebuds with this chewy bubbly poppin' blend of watermelon and strawberry. So doggone good it will Slam your tastebuds!
CLASSIC - Crack open a fresh can of this fizzy goodness. Sweet, bubbly, and full of flavour, this cola will "POP" on your tastebuds! 
NANA - A frozen treat to PUNCH! the heat, tasty banans frozen solid with an icy finish!
PURPLY - The fluffy puffy goodness is back but this time infused with the pure PURPLE! goodness of sweet grape!
TROPICAL - We know you've already had the typical orange and cream treat before, but how about this one with added tropical notes of mango and just a zest of lemon, putting some "POW" into this classic throwback flavor.
SUPER SOUR - A name that says it all - pucker up for a "JOLT" of sour goodness. Tart and tangy with subtle hints of citrus - this sour bomb will keep you guessing!
STRAPPY - Strap in for this sinfully good creation - picked straight off the fairground comes this tart green apple on a stick dipped into a delectable sweet strawberry red coating, delivering "SHAZAM" levels of goodness might be.
SQUARES - SQUARES BY KAPOW captures the juicy goodness of ripe watermelon, blended with a touch of sweetness and a hint of mystery that will keep you coming back for more.

PIXI - A blast of sour citrus rainbow goodness that soars beyond the rainbow!
OFF ROUTE - The ultimate in nostalgia, taking you off your typical route and onto new fizzy destinations. This is not cola but if your clever, we think you will get to the ROOT of it and "CRACK" the secret of what this sweet bubbly flavour might be.
IM BLUE - Sour blue raspberry frozen and sprinkled in snow like magic! 
Kapow Salt is NOT intended for use in Sub-Ohm Tank systems. Kapow Salt E-Liquid is intended for small pod systems. 
50% VG 50% PG