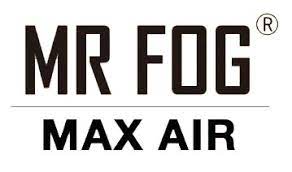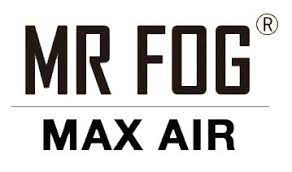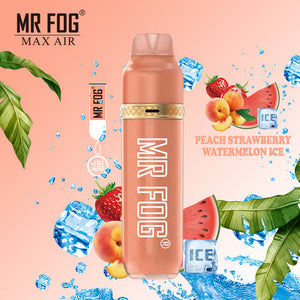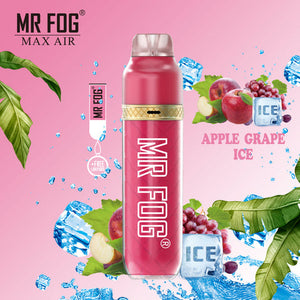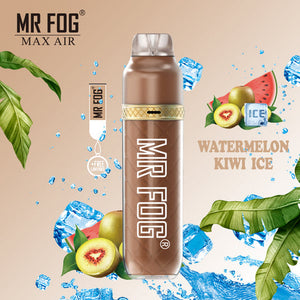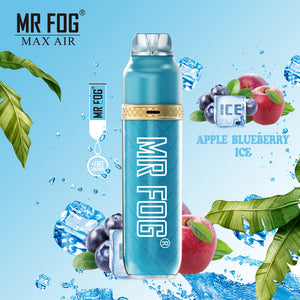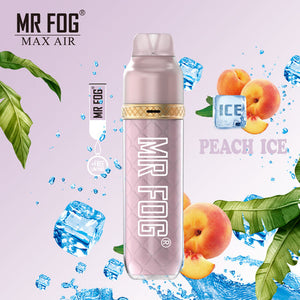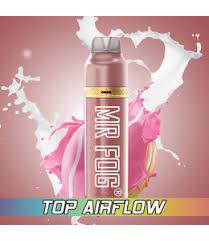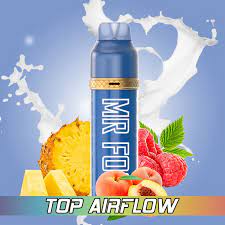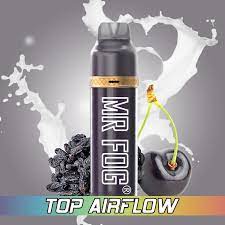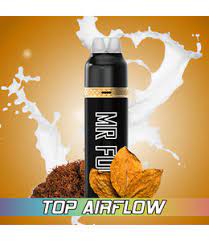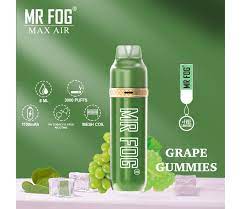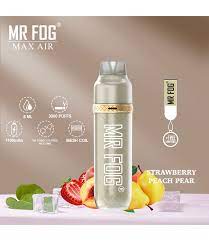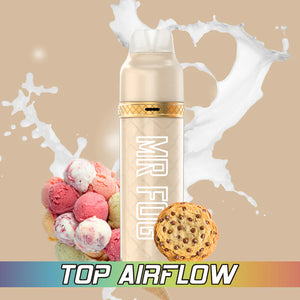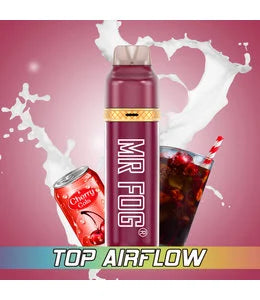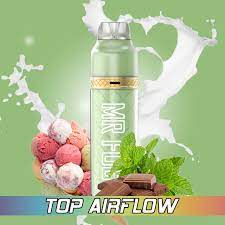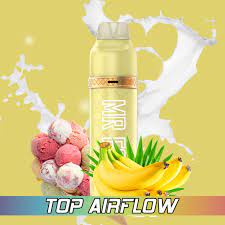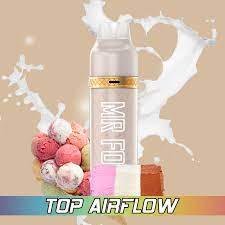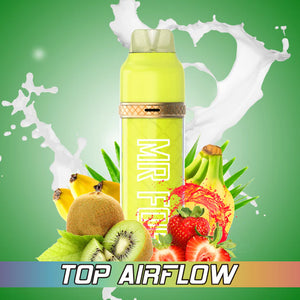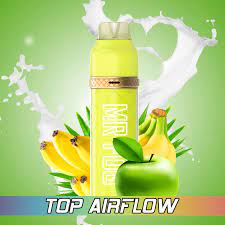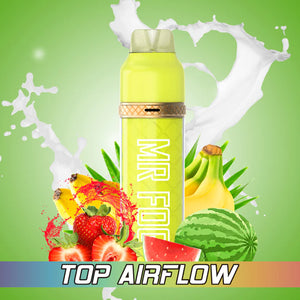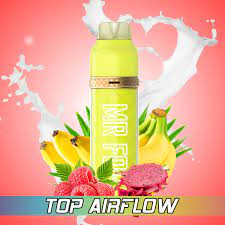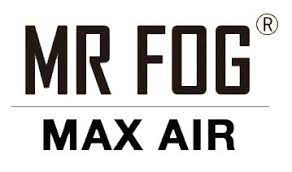 Mr. Fog Max Air
Mr. Fog Max Air is a non-refillable disposable vape bar. Disposable vapes are a considerably safer way to consume nicotine than smoking cigarettes, with no dangerous side effects, and anyone who wants to quit tobacco should be using them. The Mr. Fog Max Air is powered by an 1100 milliamp-hour battery that should last really long. Due to the massive battery and enormous 8mL e-juice pod capacity, customers should be able to get about 2500 puffs from each of these little bars.
These Disposable Vape Bars are available in a variety of flavours.
Features:

It is a very lightweight and compact device.
It comes with adjustable airflow and mesh coils which will help in the long run.
The Mr. Fog Max Air Disposable bars' 1100 mAh battery can keep you running for a long duration.
The 8ml e-juice capacity will help in the longevity of this device.
A single bar will give about 2500 puffs.
It is available in a broad range of flavors.