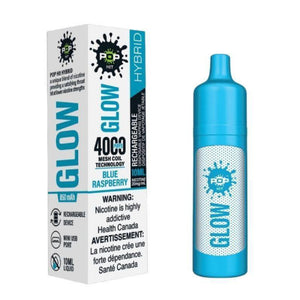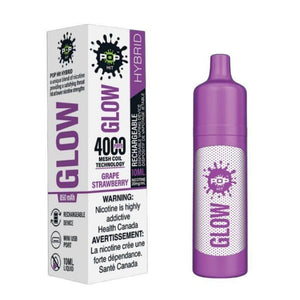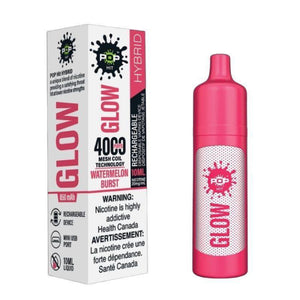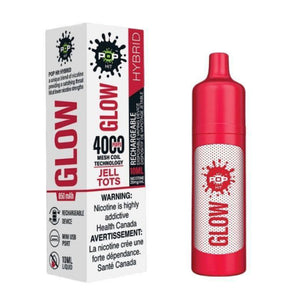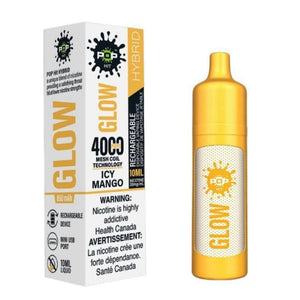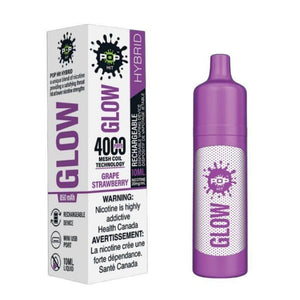 Pop Hybrid Glow
The elite line of disposable e-cigs are here from Pop Vapor. Introducing Pop Hybrid Glow Mesh, a 4000-puff capacity disposable vape with 1000mAh battery at 10ml of vape liquid. Equipped with latest mesh coil technology, this device offers rechargeability in case the battery runs out before you fully use the e-liquid. This disposable vape device has enough power to deliver excellent flavor without any charging or complicated settings.
Features of Pop Hybrid Glow Mesh 4000 Puff Rechargeable Vape Device
Puffs: 4000+
Bottom-lit LED every time you take a puff 
Rechargeable vape device with mesh coil technology and mini USB port.

Compact, light-weight and portable.
20mg hybrid nicotine salt based e-liquid.
Capacity: 10ml.
Battery: 850mAh.