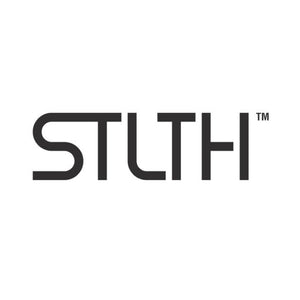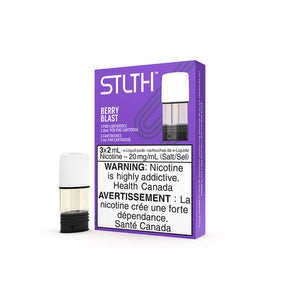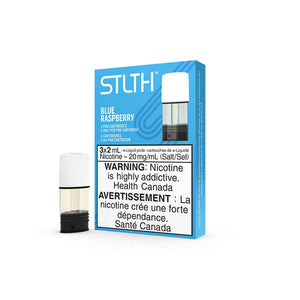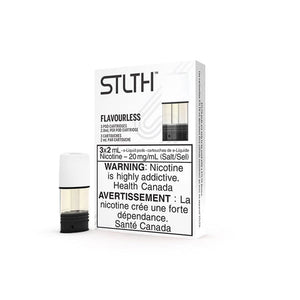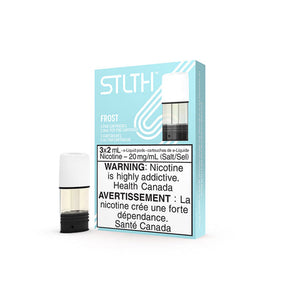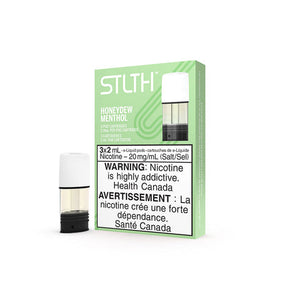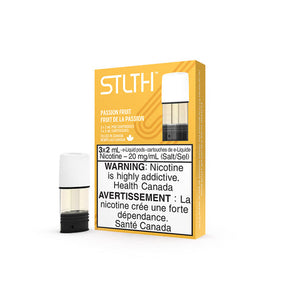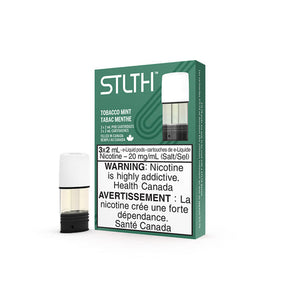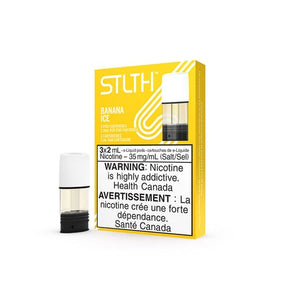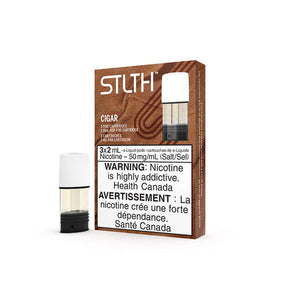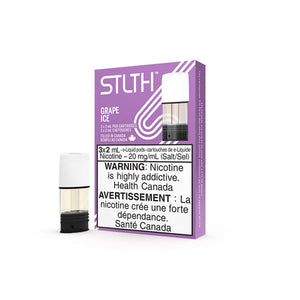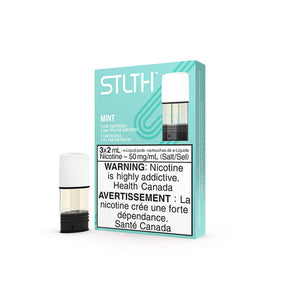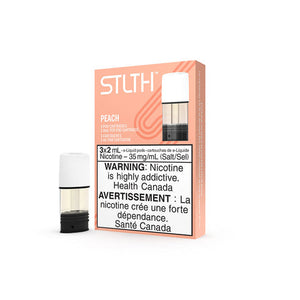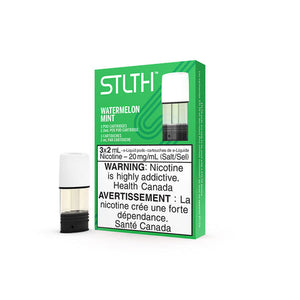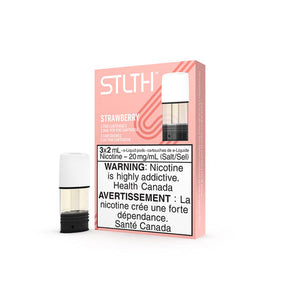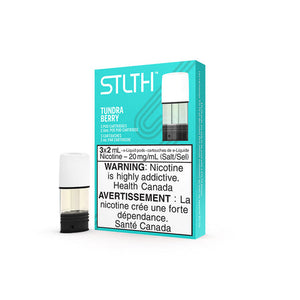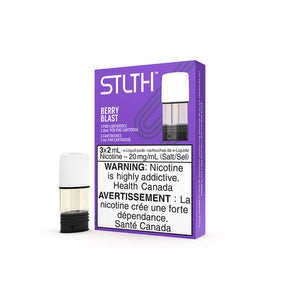 Stlth Pods
Tundra Berry - Refreshing menthol with a hint of mixed berries 
Banana Ice - Sweet and Ripe Banana with a Refreshingly Cool Exhale
Berry Blast - a fabulous mixture of raspberries, strawberries, and other exotic berries.
Honeydew Menthol - a mixture of ripe honeydew melon with freezing cold menthol
Crisp Apple - Crispy red apple flavour with a tart finish
Mango - Tropical ripe mango nectar infused with just the right amount of sweetness.
Frost - A smooth peppermint inhale blended with a frosty spearmint exhale.
Blue Raspberry - A burst of sour blue raspberry with a symphony of sweetness.
Cigar - Cuban leaf tobacco blended with subtle notes of sweetness for an authentic cigar taste. 
Flavourless - All the satisfaction with none of the lingering flavor. Clean and simple to keep you satisfied throughout the day. 
Grape Ice - Fresh juicy grapes with a cool exhale.
Mint - A perfect blend of mint with a frosty finish.
Strawberry - Freshly picked vine-ripened strawberry with a subtle sweetness.
Peach - A Sweet, Juicy and Ripe Peach Bursting with Flavour.
Tobacco Blend - Medium blend tobacco flavor.
Watermelon Mint - Juicy watermelon accented with a mint exhale.
Passion fruit - Exotic and fresh passion fruit with a perfect balance of sweet and tart.
Tobacco mint - Smooth rich tobacco blended with a subtle mint exhale