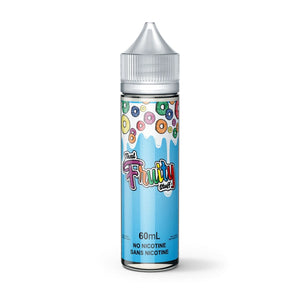 That Fruity Stuff
That Fruity Stuff is the milk left in your bowl after you finish your favourite fruity bowl of goodness. Yes we know, that is the best part!!!
All bottles are sold in 60mL clear Chubby Gorilla Plastic bottles.
The E-liquid ratio is a perfect 80/20 vegetable glycerin/propylene glycol blend.