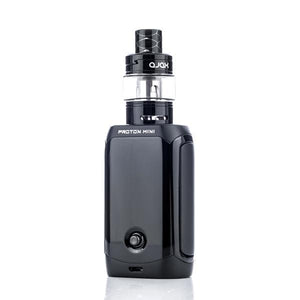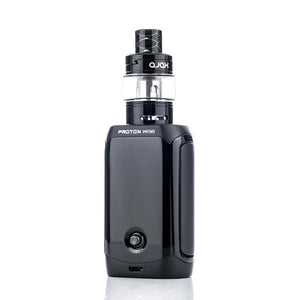 The Innokin Proton Mini Starter Kit
The Innokin Proton Mini Ajax Starter Kit is an innovative and ergonomic 3400mAh device following to stunning success of the Innokin Proton Kit.
This sturdy little device is made of high quality zinc alloy and has a 6W-120W range. The perfect range for the AJAX tank included with your kit and almost any other tank you can think of. The Proton Mini comes with all the technological trimmings we've come to expect from Innokin, including a temperature control suite, custom TCR, custom wattage curves, bypass mode, & memory settings. With a 1.45' screen it will be easy to check and set your devices multiple options.
Included with your Proton Mini Kit is the powerful AJAX Sub Ohm Tank. The AJAX tank sports a 5ml e-liquid capacity and takes Innokin's high performance PLEX-3D ISUB-B coils as well as AJAX Coils. Whether you're a novice or advanced vaper, the Innokin Proton Mini AJAX Starter Kit makes a great device for daily use while you're out and about. See full detail on the Innokin Proton Mini AJAX Starter Kit down below.
Innokin Proton Mini Mod 
Size: 90 x 45 x 30mm
Battery Capacity: Built-in 3400mAh/3.7V
Output Power Range: 6-120W
Working Modes: Temp Control, TCR, Wattage Curve, Bypass, Memory
Resistance Range: 0.1-3.5ohm
Screen Display: 1.45 Inch Colorful TFT Display
Button: Large Side Firing Button
Max Output Voltage: 7.5V
Max Output Current: 35A
Charging Current: 2.0A
Innokin AJAX Sub-Ohm Tank
E-Liquid Capacity: 5ml
Refill: Top E-Liquid Refill
Airflow: Dual Slotted Bottom Adjustable Airflow 
Drip Tip: 810 Wide-Bore 
Coils: Ajax And Plex3D Matrix Coils