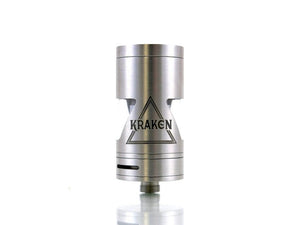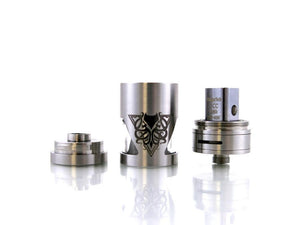 The Kraken V2 by Vicious Ant
The Kraken V2 by Vicious Ant is a high end and beautifully machined clearomizer style tank atomizer that uses Kanger Sub-Tank coils or the Kanger Sub-Tank Mini RBA (rebuildable atomizer) base. Fully featured with easy-to-use quick release top fill cap, adjustable air flow, Pyrex glass tank, and solid electrical connections provides better performance over the standard Kanger Sub-Tank. Internal geometry allows for a warmer and richer vape over the Kanger Subtank Mini.
Features:
Diameter: 22mm
Height: 42.44mm (without tip)
Capacity: 2.5ml
Construction Material: 304 Stainless Steel
PEEK Insulators
Includes one Kanger SubTank 0.5 Ohm Replacement Coil. RBA deck sold separately.