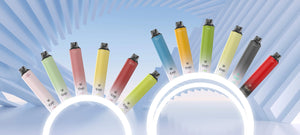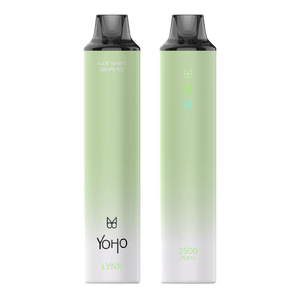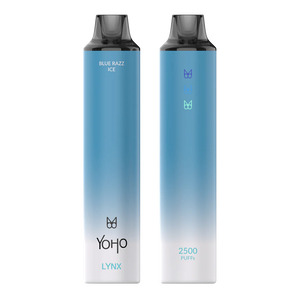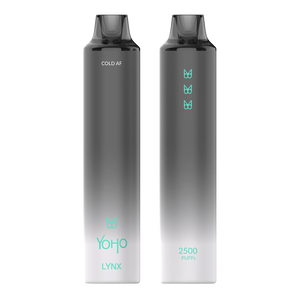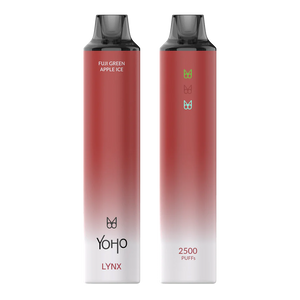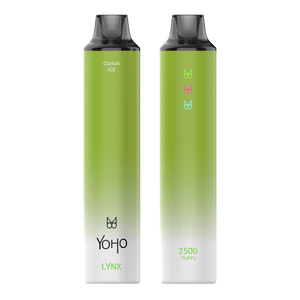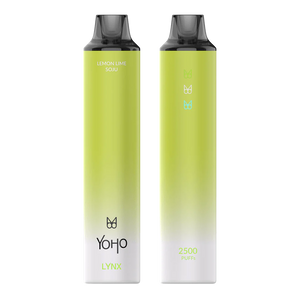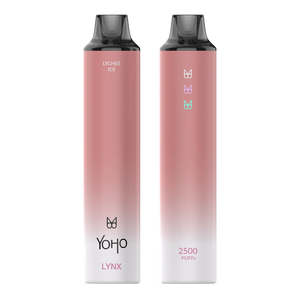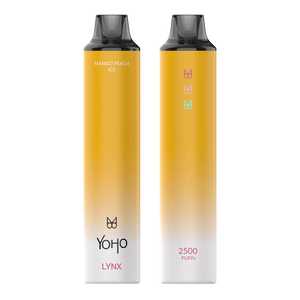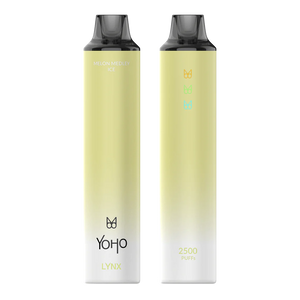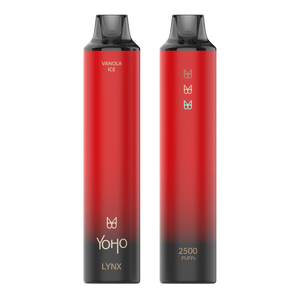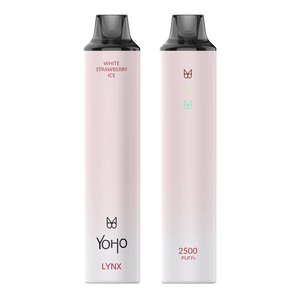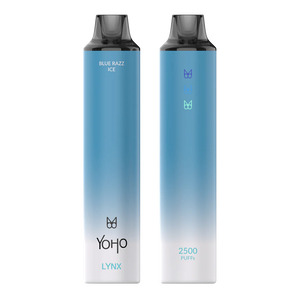 THE LYNX 2500
Lynx 2500, a sleek and comfortable vape device designed for everyday carry. With its premium upgraded mesh coil and atomizing core, this compact powerhouse delivers intense flavour retention and satisfaction. The 1100mAh battery keeps you vaping all day long, while the 20mg/ml salt nicotine flavours provide a smooth and flavourful experience. With 8-stage quality control testing, the Lynx 2500 ensures maximum efficiency and robustness.
Aloe White Grape: A perfect pairing of sweet Aloe and juicy white grapes. Chilled over light ice.
Blue Razz Ice: Sweet blue raspberries mixed with a touch of fresh red raspberries. A nostalgic blue Slurpee, ice cold.
Cold AF: A light sweet mint, swirled into an ice bath and frozen solid. The coldest  vape you'll try.
Fuji Green Apple: Delicious Fuji apple, sprinkled with a slice of green apple. Chilled on ice.
Guava Ice: Fresh picked Guava originating from Haryana. Simple, yet refreshing. Steeped and chilled on ice.
Lemon Lime Soju: A very popular Asian cocktail, originating from Korea. A refreshing twist of lemons & limes blended with Yakult yogurt & Soju. Chilled on ice.
Lychee Ice: A pearly gem of delicious tropical aroma and flavour. Our re-creation of this exotic tropical fruit. Splashed on Ice.
Mango Peach Ice: Philippine mango inhale with Georgia yellow peach exhale. Splashed on ice.
Melon Medley Ice: Japanese cantaloupe (Yubari melon) mixed with a touch of Honey Dew & Hami Melon. A perfect blend of melons and ice.
Pineapple Ice: Sweet fresh pineapple, frozen into a popsicle.
Vanola Ice: The perfect balance of creamy vanilla and classic cola. Chilled over ice.
White Strawberry: Fresh Fraser Valley strawberries. Ripe from the vine and chilled over light ice.