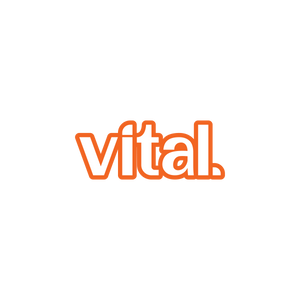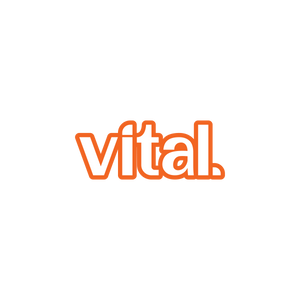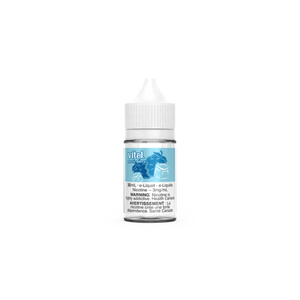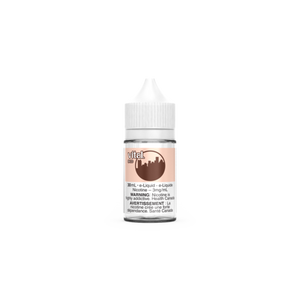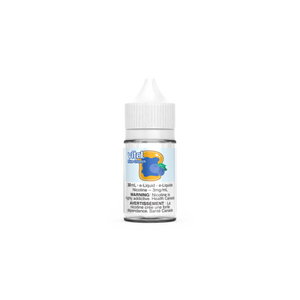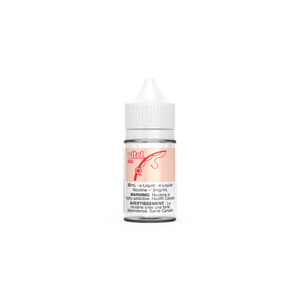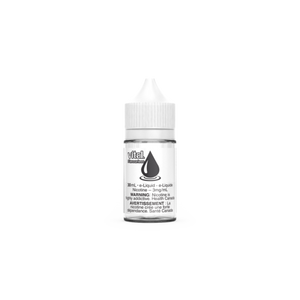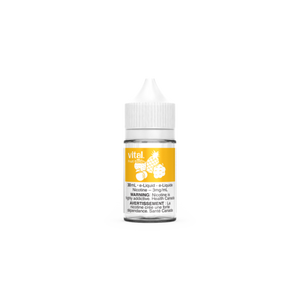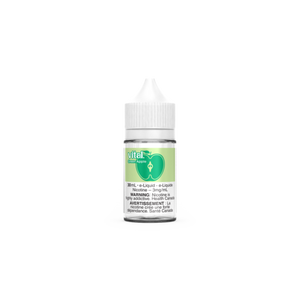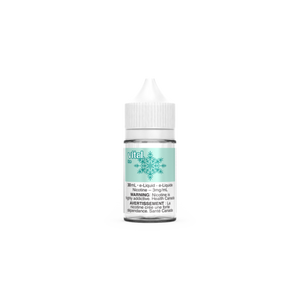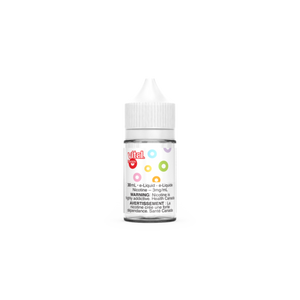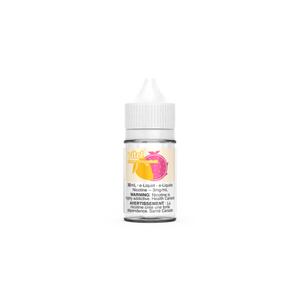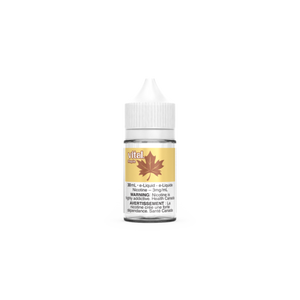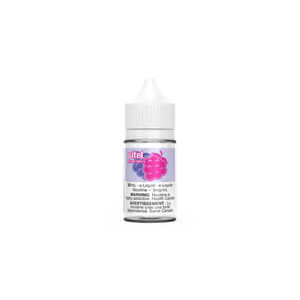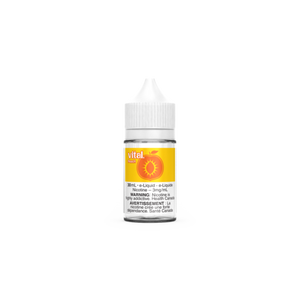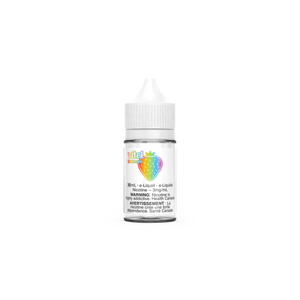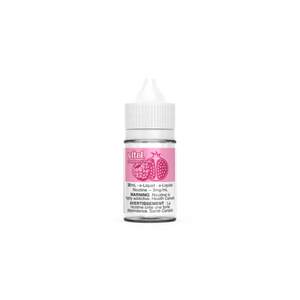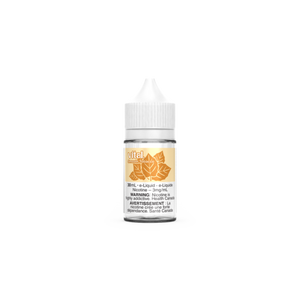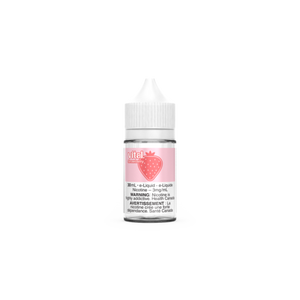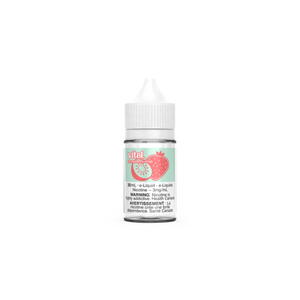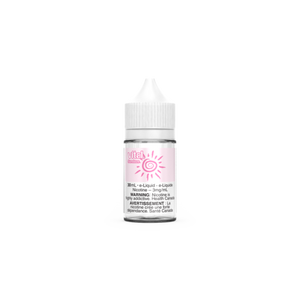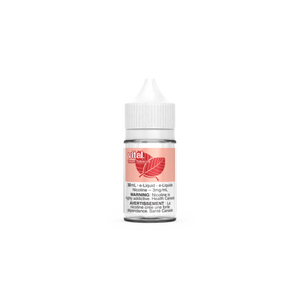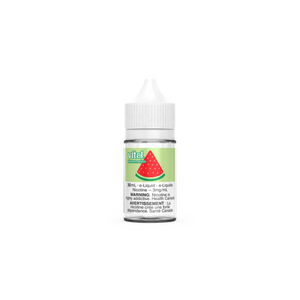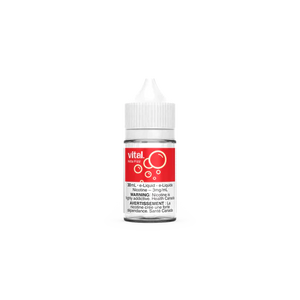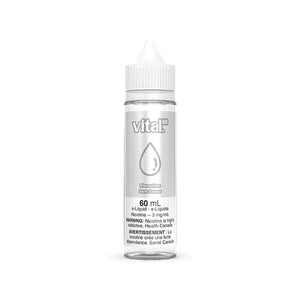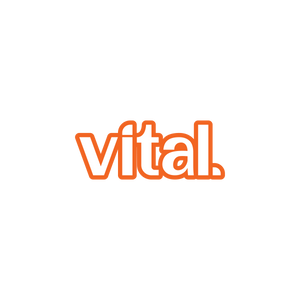 Vital 30ml Ejuice
Arctic Berry - A refreshing blend of mixed berries with a chilled exhale. 
BCD - A legend that needs no introduction! A fresh baked and custard filled donut, dipped in a sweet chocolate glaze, reminiscent of your favourite Boston cream donut! Be warned this one is addicting!
Blue Crunch - Breakfast is served! Start your day with this warm and crunchy waffle, topped with fresh blueberry preserves. Buttery, crunchy blue goodness!
Blue Raspberry - Kick your taste buds into gear with this new sour blue raspberry blend. Candied blue raspberries with a sour sugar coating blended with an extra berry note, perfect to bring out the sweet tooth in any candy lover!
Fish - Don't be fooled by the name, you definitely don't need tartar sauce for this one! Fish will transport you back to snacking on your favourite red gummy candy! Downright delicious! 
Flavourless - Are you a plain Jane? Looking for something light on the pallet? Vital's Flavourless blend will be just what you're looking for, all the same clouds, none of the flavour! Vape on!
Fruit Punch - A classic tropical fruit punch
Grape - The staple that every vaper needs in their collection. The Vital grape will leave you wanting more after every bottle. Pure purple magic!
Green Apple - Simple and delicious, this granny smith apple highlights the perfect balance of sweet and sour, and brings a full force of green apple goodness! All day vape certified!
Hawaiian Storm - Transport yourself to the perfect vacation destination with Hawaiian Storm. Freshly picked pineapples, blended with rich coconut milk, and a splash of blackcurrant, the perfect flavour for lounging on the beach all summer long!
Ice - Straight from the arctic tundra, this flavour will leave you with that refreshing cold flavour you have been searching for. The perfect blend of sweet peppermint with an icy cool finish.
Loops - Your favourite Cereal has just been kicked up a notch! Enjoy this fruity cereal blend all splashed up with the perfect amount of fresh milk. The Ol' Toucan would be proud of this one!
Mango Dragonfruit - Sweet and ripe mangoes perfectly balanced with a smooth dragonfruit exhale. The perfect exotic all day vape.
Maple - A freshly baked classic spiced donut doused with a sweet maple glaze. A perfect Canadian treat sure to warm your soul on those cold winter days. 
Mixed Berry - A symphony of raspberries, blueberries, and blackberries collide with a slight touch of citrus in this mouthwatering mixed berry euphoria. A perfect all day vape! 
Peach - Experience the delicious simplicity of fresh picked juicy peaches, with hints of mango and secret tropical fruits, coming together for a perfect summer blend. 
Rainbow -  A sensation of tropical fruit with a rainbow-like vibe.
Raspberry Pom -  Tart raspberries with just a splash of pomegranate.
Smooth Tobacco - Enjoy the lighter side of tobacco, a smooth blend of Canadian tobacco perfect for nights out on the town. 
Strawberry - Clean, simple, and perfectly executed, Vital's fresh strawberry hits all the right notes of a sweet and tangy Strawberry.
Strawberry Kiwi - Ripe strawberries blended with fresh kiwi
Sundaze - Kick back and relax with sundaze! Vanilla bean ice cream topped with a delectable butterscotch drizzle that will transport you back to those wonderful childhood memories of diving into that perfect sundae. 
Texan Tobacco - Strap your boots and grab your cowboy hat, this rugged tobacco blend is Texas certified. A bold blend of crisp Virginia tobacco perfect for even the toughest tobacco connoisseur.
Watermelon - All the goodness without the seeds! Enjoy this fresh and sweet watermelon flavour that is just in time for summer! 
Nilla - This e-liquid is not your average cola flavour; it's a delightful twist on a classic favourite. Nilla Fizz infuses the sweet and refreshing taste of cola with a creamy and smooth splash of vanilla, making for a deliciously unique vape.
70 VG 30 PG