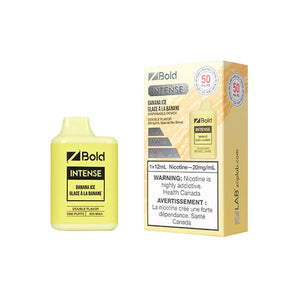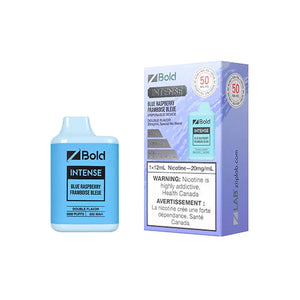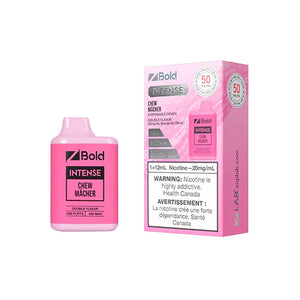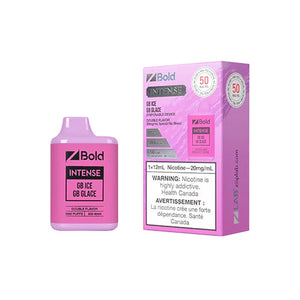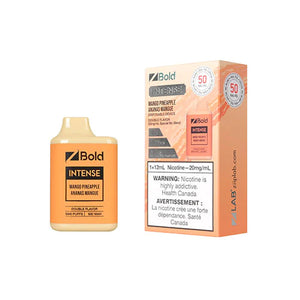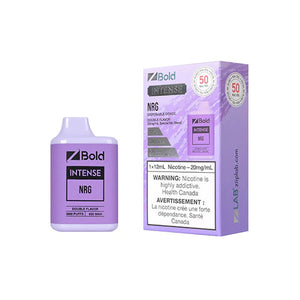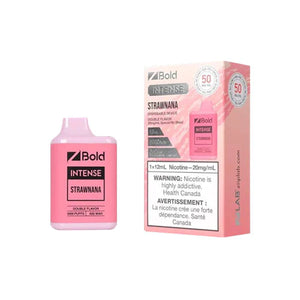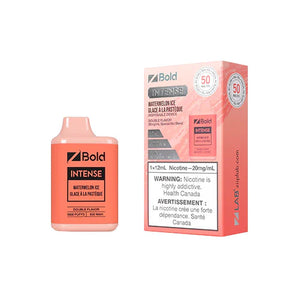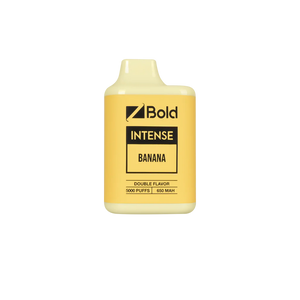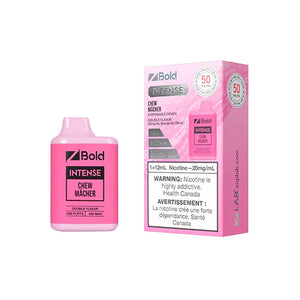 Z Bold Disposables
The hardest hitting disposable vape on the market today!
The ZPod Intense disposable vape contains a special nic blend that was designed for the consumer looking for 50 nic vape juice. It has the strongest hit for any disposable while still maintain the mandated 20mg nicotine cap.
This new disposable vape also comes with a mesh coil and 12ml of vape liquid that is rechargeable. It will provide up to 5000 puffs of delicious flavour with a truly satisfying hit. Be prepared when trying this for the first time!
Key Features
20mg Nicotine (Special Nic Blend that feels like 50mg Vape Juice)
Up to 5000 puffs
12ml Liquid
650mah Battery
Mesh Coil
Rechargeable
Flavour Profiles
Banana Ice: What's better than Banana! Banana's on Ice!
Banana: Banana
Blue Raspberry: A classic sweet and tart blue raspberry.
Sour Mouth: A super sour yes super delicious treat!
GB Ice: Chewy gummy bears on ice!
Chew: If you love bubble gum you're going to love this vape!
Strawnana: Old reliable strawberry mixed in with creamy bananas. A classic combination
NRG: Tastes like your favourite OG energy drink.
Mango Pineapple: Sweet mango and tart pineapple is a tropical paradise
Watermelon Ice: A refreshing watermelon that is even more refreshing on ice!